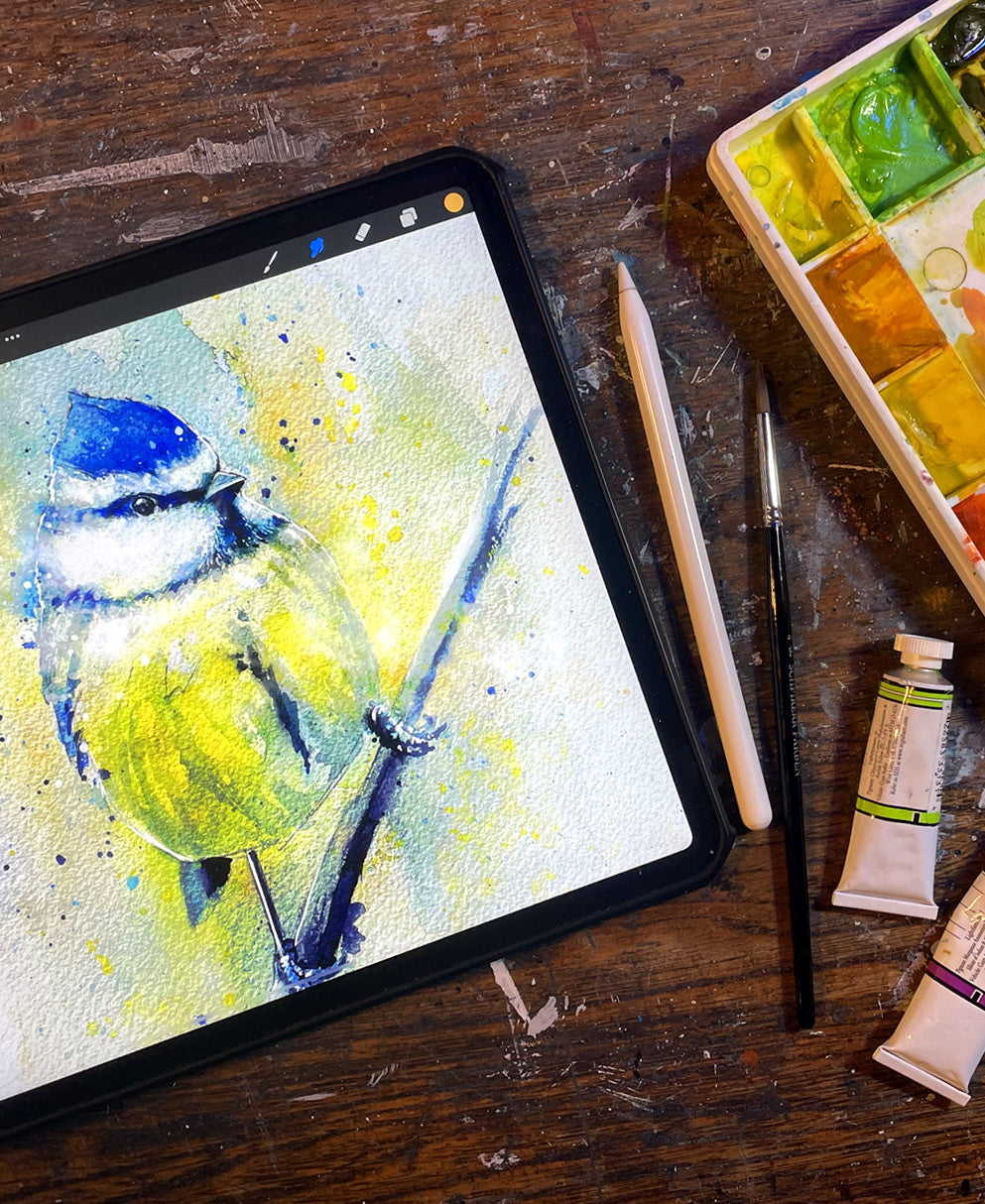 I carefully crafted this course over the span of 6 months, with the feedback of digital artists - to share what I've learned over the course of my 20 year career as an artist and teacher.
The result is a unique and comprehensive course that covers every aspect of my digital watercolor process. If you're ready to change the way you think about digital watercolor, you're in the right place!
- Nathan
The Course Includes
14 Video Tutorials

Covering every part of my digital watercolor painting process from concept to final printed artwork.

Class Assignments

Provide active tips & takeaways for continual improvement, allowing you to try out each concept as it's presented.

Layered Artwork

Follow along easily with access to all of my lesson artwork in layered Procreate file format.

Bonus Brush Set

A pack of brushes created specifically for this course. These brushes allow you to follow along with each painting.

Bonus Paper Texture

A coldpress paper texture is included to bring a realistic watercolor texture to your work.

Bonus Brush Strategy Video

This video includes tip on how I manage brushes and how to use other brush packs along with the course.
What You'll Learn in This Course
1. Achieving an Artistic Mindset

Start painting your best work ever once you understand what your brain might need for creative output.

2. Understand Real Watercolor

Unlock realism in your paintings once you understand the characteristics of real paint on paper.

3. Sketching for Watercolor

Learn the sketching techniques on creating the initial underdrawing for a watercolor painting.

4. Working from Reference

Learn different methods for using reference images effectively to improve your paintings.

5. Understanding Composition

Learn to plan your paintings with purpose and an understanding of layout and design principles.

6. Recognizing Value Contrast

Learn to see your work with new eyes once you understand and know how to measure value contrast in your paintings.

7. Brush Selection

Learn different brush types and when to choose the righ brush for the right job.

8. Creating Edge Variety

Understanding different edge types will help you to create interest and depth in your paintings.

9. What is a Watercolor Wash

Learn to untilize beautiful abstract washes that are unique to watercolor painting.

10. Watercolor Special Effects

Incorporate realistic textures and effects using different traditional watercolor techniques.

11. Basics of Color Theory

Simplify color selection with a few simple tricks and understanding of color theory basics.

12. Preparing for Print

Learn different types of printing and how to setup and prepare your artwork.

13. Final Project - Part 1

We'll paint a sea turtle together from initial concept and beginning paint stages.

14. Final Project - Part 2

We'll complete the sea turtle and go through all of the steps to finish up a painting.
I enlisted the help of artists at different painting skill levels to ensure the course has value regardless of experience.
So whether you're a beginner, or you've been painting for years, this course will give you newfound knowledge and confidence you need.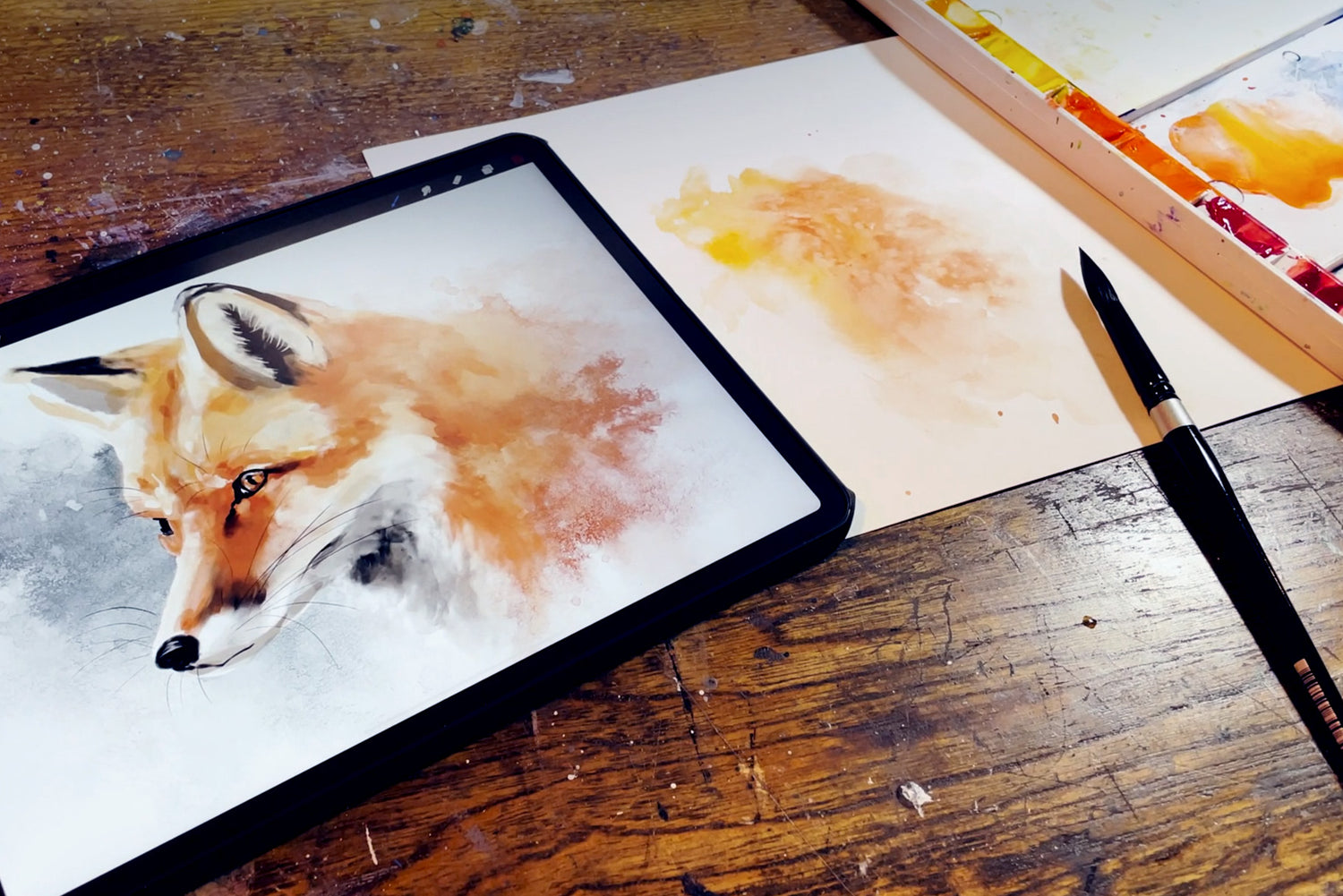 From Traditional to Digital Painting
We'll explore all of the techniques that I use to apply traditional methods of watercolor painting in a digital medium.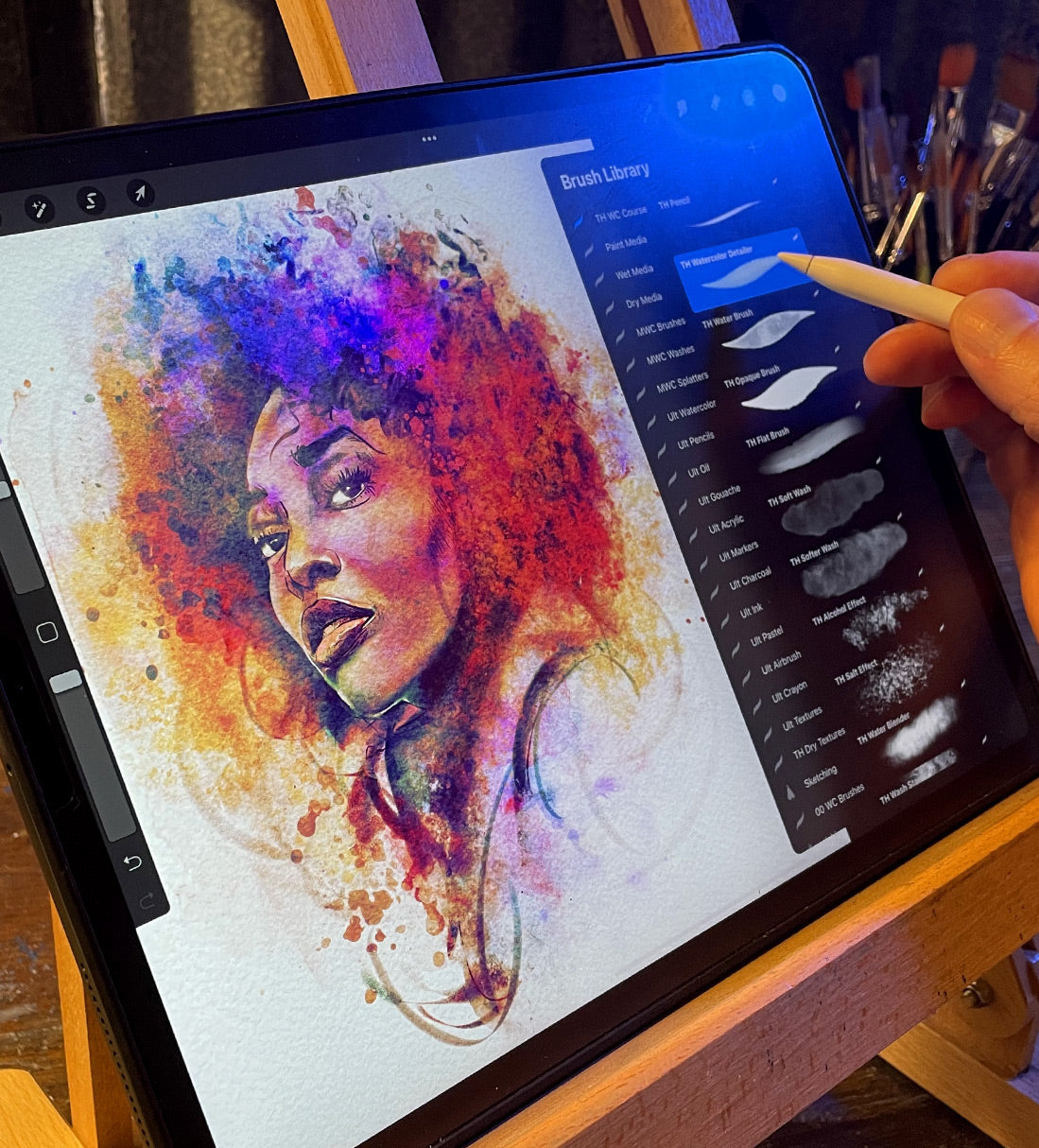 Includes a Bonus Brush Strategy Video
I've also included a bonus video demonstrating my "brush strategy" so that you can use my other watercolor brush sets along with the course, or your next painting!

This strategy makes brush selection and management so much easier!
Enroll in the Course Today!
Get full lifetime access to the pre-recorded course and complete at your own pace. The course also includes a custom brush set, watercolor paper texture and layered Procreate files so that you can follow along!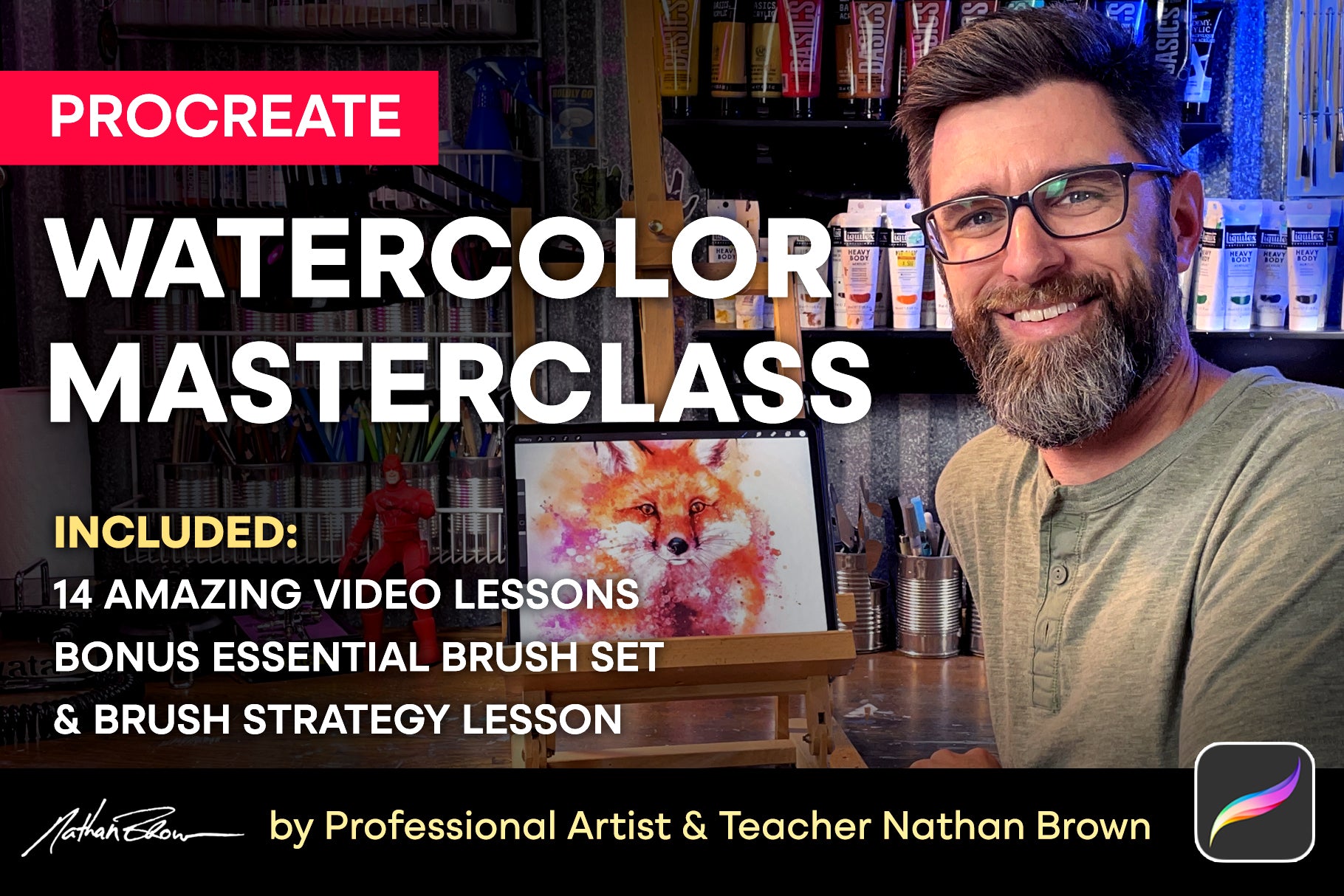 Procreate Watercolor Masterclass
Regular price
Sale price
$39.00 USD
Unit price
per
Sale
Sold out
Share
View full details